The "OnSilent" platform will be further developed and promoted within the framework of the current project.


For further details access: www.ecler.org/ro/inliniste
The silence of each of us increases daily the number of people who are abducted, tortured and exploited, thus becoming victims of human trafficking groups. Romania has become one of the top countries in the world and the first in Europe in terms of the number of people exploited.
Why keep quiet? Your silence can cost the lives of others!
Write to us about what you know. Inform people at risk not to reach the net of traffickers, especially through "loverboy" methods".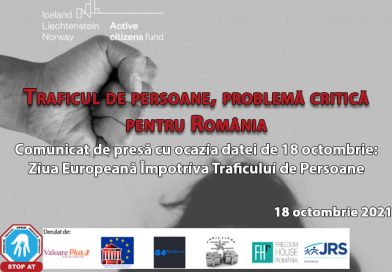 Press release: Trafficking in human beings, a critical issue for Romania. Conference with international participation in the European anti-trafficking week.